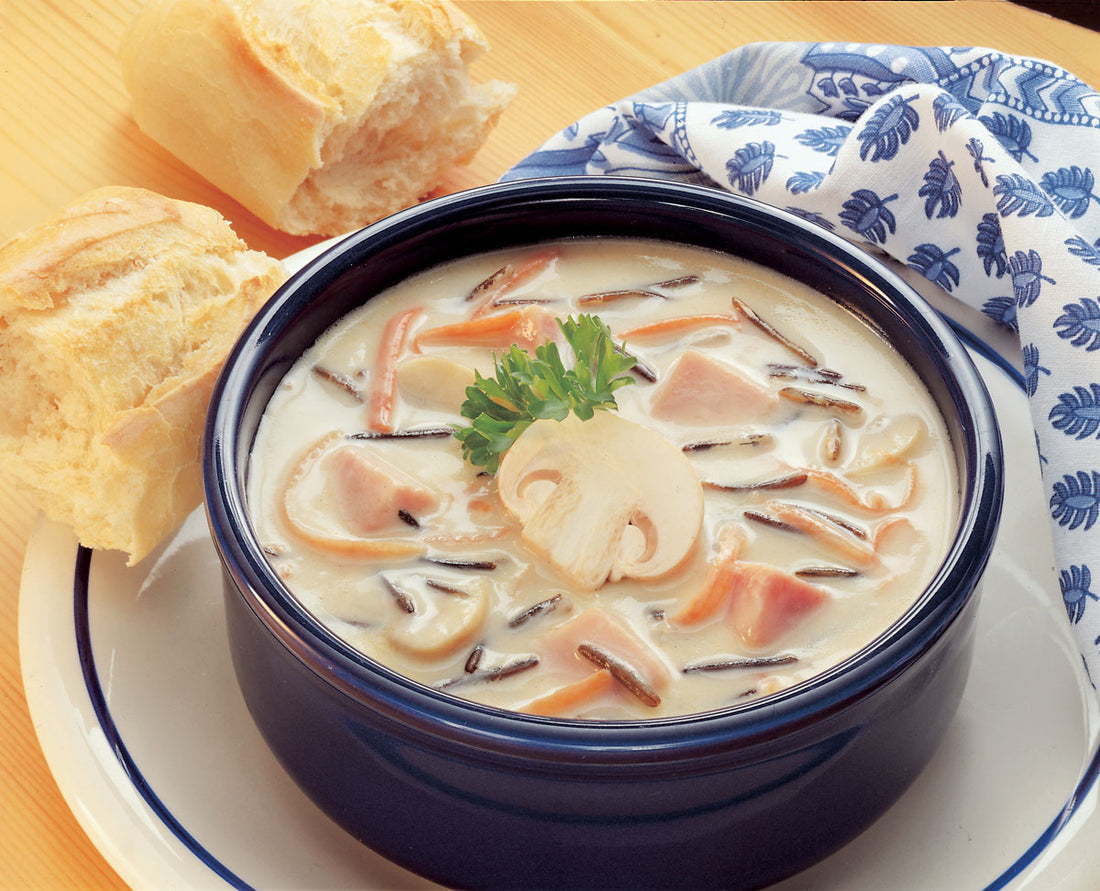 Every year, we face the same question after large holiday dinners: What to do with all the leftovers?
Rita Held, culinary professional and creator of Holland House Cooking Wine recipes, knows that one of the rewards of holiday cooking is leftovers and all their possibilities. 'If I'm too busy to make something at the time, my freezer comes in handy,' says Held. 'I slice up turkey, ham or roast beef and freeze in individual sandwich-size portions, or I dice it into small portions to use in scrambled eggs, omelets, or soups.'
This year, keep the party going with a few innovative tips and recipes from Held to take your holiday leftovers from dull to dazzling.
* Storing leftovers. How leftovers are stored will determine how much you can use later. Make sure that food cools before sealing and storing it in the refrigerator, and use shallow containers to ensure freshness is locked in. While it's tempting to keep casseroles and sides wrapped in the serving dishes, it is best to store these in airtight containers as well.
* Deliciously 'filled' appetizers. Create simple stuffed mushrooms by removing the stems and scooping leftover stuffing into the cap. Sprinkle with parmesan cheese and bake until mushrooms are tender and the stuffing is golden. Make tasty turnovers by filling pastry dough with scoops of any meat and vegetable dishes and then bake until golden.
* Extraordinary sandwiches. All that leftover turkey usually means sandwiches for a week. Break routine with the traditional turkey sandwich and make a warm Panini sandwich with a flavorful cheese and cranberry sauce, or a croque monsieur sandwich with sliced ham and Dijon mustard.
* Savory pies. Use leftover mashed potatoes and vegetables to create a shepherd's pie. No more mashed potatoes? No problem! Create delicious potpies with leftover turkey for a simple meal the whole family will love.
* Hearty soups. One of the easiest ways to use leftover meats and vegetables is by making soup. Laced with sherry cooking wine, this Wild Rice 'n Ham Soup is great way to use leftover ham and wild rice. Serve with a fresh spinach salad and a loaf of crusty French bread for an easy weeknight meal.-
Wild Rice 'n Ham Soup
Print recipe
Ingredients
4 tablespoons Butter
1/2 cup Chopped Onion
1 1/2 cup Sliced Mushrooms
1/2 cup All Purpose Flour
2 cans Reduced Sodium Chicken Broth
1/2 cup Holland House Sherry Cooking Wine
2 cups Cooked Wild Rice
1 cup Diced Cooked Ham
1/2 cup Shredded or Julienned Carrots
1 cup Whole Milk
2 tablespoons Chopped Parsley (For Garnish)
Directions
Step 1
Melt butter in a 6-quart pot. Add onion and mushrooms; cook until tender.
Step 2
Stir in flour and gradually stir in 1 can chicken broth.
Step 3
Add remaining can of broth and sherry cooking wine.
Step 4
Cook, stirring constantly, until mixture comes to a boil and thickens.

Step 5
Add rice, ham and carrots; cook 10 minutes or until heated through.
Step 6
Reduce heat; stir in milk and simmer 1 minute or until heated through.
Step 7
Serve garnished with parsley.