Winter 2023 Clearance Sale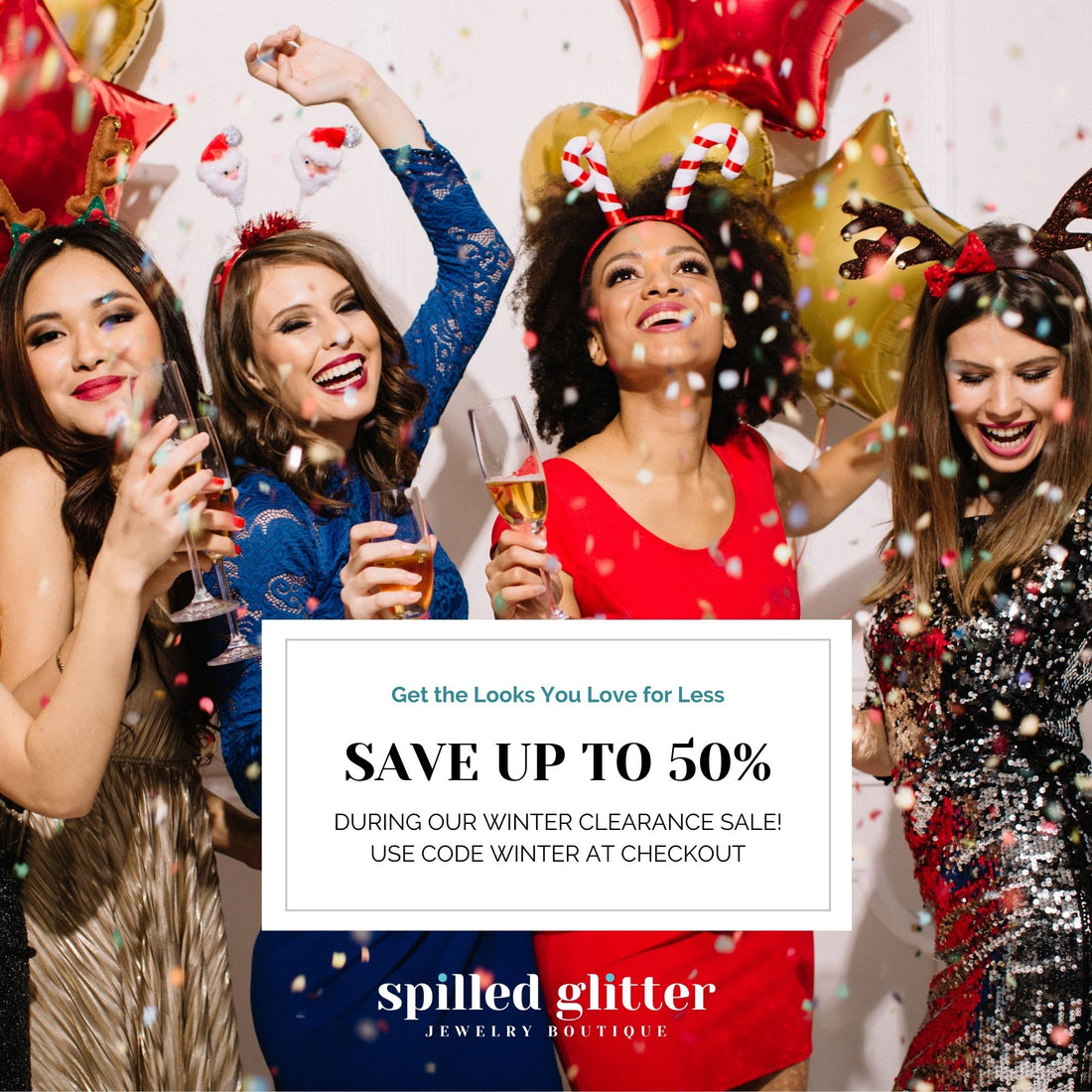 Are you looking to up your style game in the new year? With the start of winter, now is the perfect time to shop for trendy jewelry to spice up your wardrobe. Spilled Glitter is here to help you get the best deals on the hottest jewelry styles of 2023, and those you were lusting after but didn't get for Christmas!

We're having a winter jewelry clearance sale, where you can save up to 50% off select items. With the coupon code WINTER, you can get the best bang for your buck on pieces that will surely make a statement.
2023 Winter Jewelry Styles & Trends
This winter, many jewelry trends are on the rise. Chunky necklaces, statement earrings, and large hoop earrings are all popular styles for this season. If you're looking for something a bit more subtle, minimalist and vintage-style pieces are also making a comeback. There are so many options to choose from at Spilled Glitter, and the winter jewelry sale will make sure you get the best prices!

Not sure what type of jewelry to invest in? Not to worry! Spilled Glitter has a wide variety of styles to suit any look. From bold and flashy pieces to more delicate and timeless designs, there's something for everyone. Plus, with the coupon code WINTER, you can save up to 50% off select items.
Winter Clearance Sale Coupon Code
Don't miss out! Use the coupon code WINTER to save up to 50% off select items during our winter jewelry clearance sale. You'll be sure to find the perfect piece to take your style game to the next level in 2023!
*Minimum cart amount must be equal to or greater than $15 to qualify. Limit 1 use per customer. Use code WINTER at checkout. May be combined with Free Shipping offer only. Ends 1/31/2023.