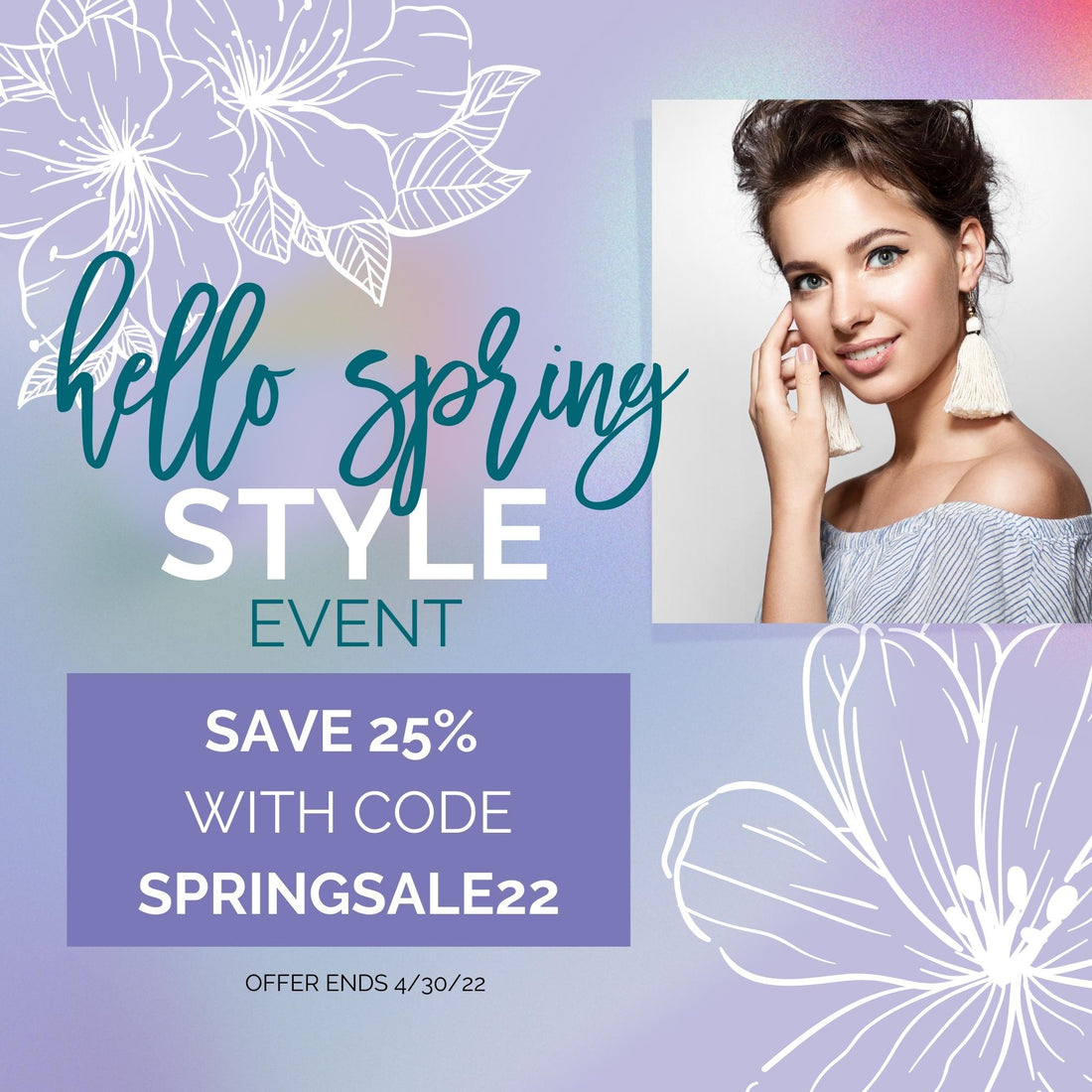 HELLO SPRING!
I can't tell you how happy I am that the snow is finally melting and we're gearing up for warmer weather! I'm ready to get out and visit with friends for patio style brunches, go to the winery, and get ready for planting season! 
This Spring, we're celebrating the longer daylight, warmer weather, and sunshine with a special offer for you! 
Save 25% Off Your Jewelry Orders
Use code SPRINGSALE22 and save 25% off handmade and fashion jewelry. Shop tons of great styles - gifts for you or someone special! We've got a whole new selection of designs available - earrings, necklaces, bracelets and more!
Be sure to check out our new Spring Style Guide, and Click Here to apply your discount to your cart!