2021 Early Access Black Friday Sale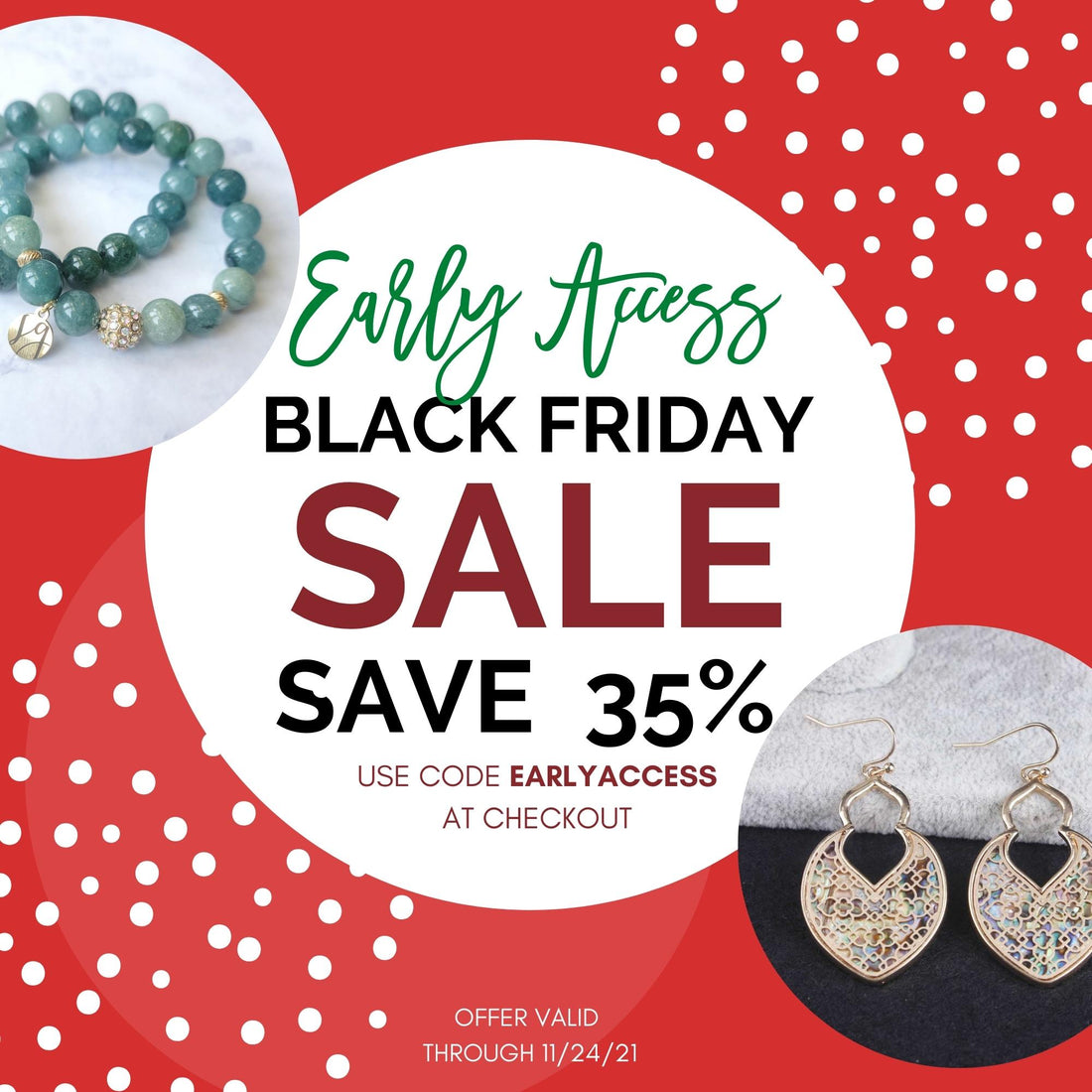 Well look at that... I'm over here trying to finish up the last of my coconut scented shower gel, and suddenly it's time to pack up the Halloween decorations and start prepping for the Holidays!
Since mail is running slower, and every one is eager to find those special somethings for everyone on their list, Spilled Glitter is starting Black Friday sales early this year!
Early Access Black Friday Sale
Use code EARLYACCESS to save 35% on your orders now through 11/24/21! No minimum quantities! Offer is not valid towards shipping. Limit 1 use per user.
Shop tons of beautiful floating locket collections, charms, dangles, and lockets, as well as a unique selection of handmade bracelets, earrings, necklaces and more! We've got so many great styles to choose from! Shop our Holiday Gift Guide for the newest selection!
A Bittersweet Holiday Season
This year will also be a little bittersweet for Spilled Glitter, as it will be the last Holiday season we sell floating lockets, floating charms, and floating locket chains. When I first started Spilled Glitter back in October of 2012, I was so excited to bring you all of the cutest and most memorable floating locket charms, and I've tremendously enjoyed being able to support your wishes over the past 9 years with new styles and additions to add to your floating locket collections. 
Spilled Glitter was created to serve as my personal creative outlet - a way for me to share fun and unique handmade jewelry styles and accessories with the world. We added our floating locket collections over the years due to their fun, versatile and unique ability to be custom made to fit any style or memory - and you've been so wonderful to work with throughout the years!
Since Spilled Glitter is technically my side hustle, I'm hoping that by reducing the time I spend on Floating Locket jewelry, it will give me more time to focus on bringing you unique and custom handmade jewelry pieces and invitation designs - which provides me the creative outlet I need, with less of the hustle and bustle of keeping up with thousands of tiny charm inventory items and styles :) I will be happy to continue helping you find solutions for your floating locket needs - whether it be locating a special charm, or figuring out that perfect mix... however due to these changes, I will not be restocking our floating locket or locket charm inventory. 
Holiday Floating Locket Jewelry Sell Off 
During the next few months, if there are collections, charms, lockets, or dangles you're interested in - I highly encourage you to purchase them while they are in-stock! We will not be restocking these items, and will be selling off all inventory until gone. Supplies are already pretty limited, so if you see something you love, please don't wait!