BOO! 30% Off Halloween Jewelry Sale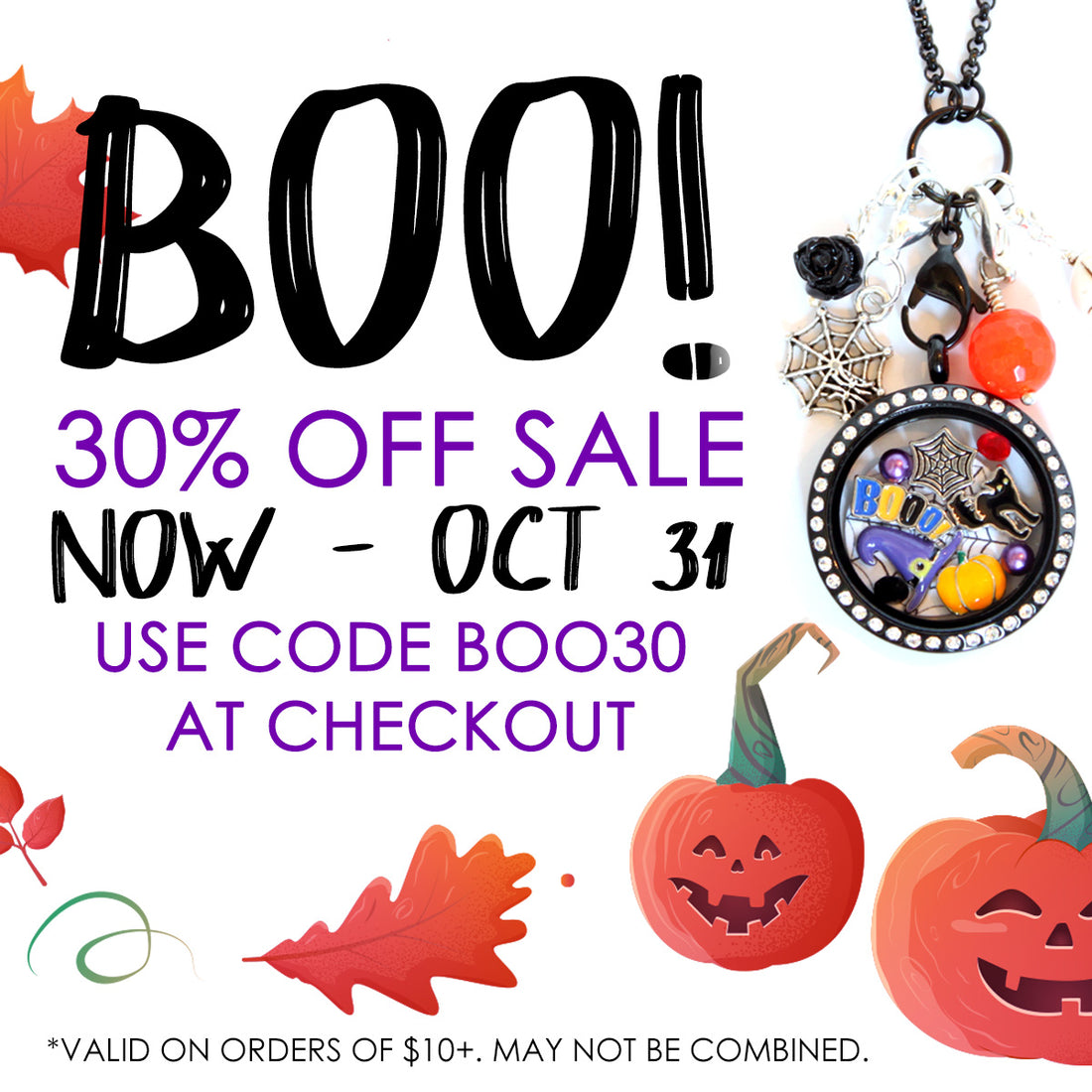 Halloween is my FAV♥RITE!! I don't know if it's the dressing up part, more black in my wardrobe, the chill in the air, or the smell of bonfires and turning leaves, but I just LOVE this season! So, I thought we'd run a Halloween sale… Enjoy!
Save 30% Off Your Order of $10+ on Floating Lockets, Chains, Charms, Dangles and Jewelry with coupon code BOO30! Offer may not be combined with any other coupons or discounts. Valid in the US, Australia and Canada. Offer valid through October 31st, 2017. Coupon code must be applied during checkout.