2018 Memorial Day Clearance Sale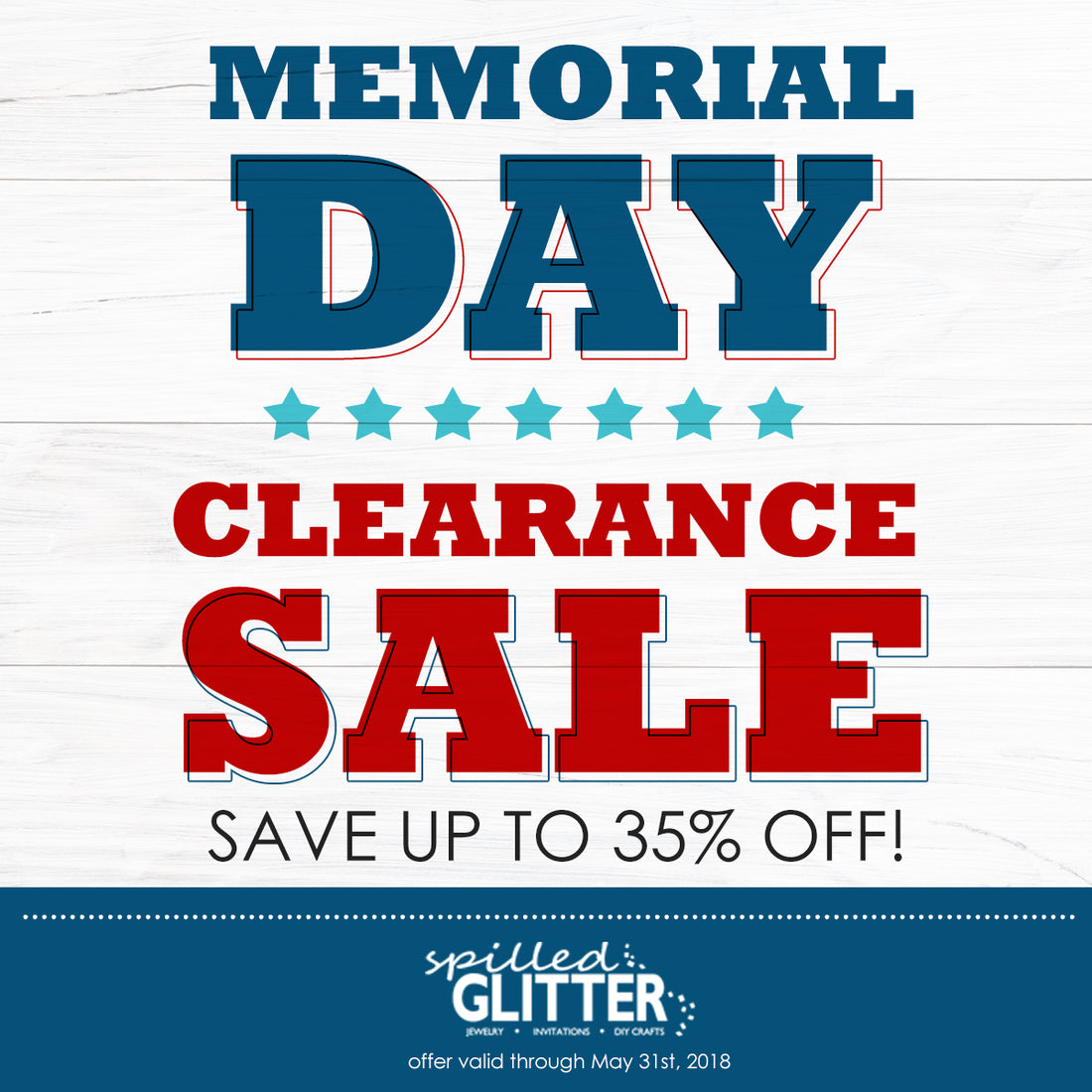 Memorial Day, while not a gifting holiday, is one of my absolute FAVORITE holidays! For most, it stands as the "Unofficial" Start of SUMMER! For my household, it is a time when we pack our bags, (including swimsuits for the first time this year – EEK!) and head to our family lake house to spend quality time building lasting memories with those closest to us – family time is the BEST time! Who doesn't love a long weekend, filled with great food, BBQ, family game nights, laughter, splashes, sunshine and cocktails with those you love??
Spilled Glitter Memorial Day Jewelry Clearance Sale
Over the years we've made so many wonderful memories, and I love sharing this holiday as something special with you! Now through May 31st, enjoy up to 35% off select Spilled Glitter jewelry, handmade items, necklaces, earrings, bracelets, floating lockets, charms, plates, and dangles! It's my way of saying to you: "Get Ready to CELEBRATE the unofficial start of summer!" and to clear out winter and spring items to make way for summer and upcoming fall items. Enjoy!
*A special note to my lovely Etsy shoppers – your discount is only 30% off $10 instead of 35% off any purchase price. This is due to the high fees Etsy charges sellers for listings and checkout processing. Feel free to shop on Spilled-Glitter.com instead for a better deal!