Free Shipping for Mother's Day 2017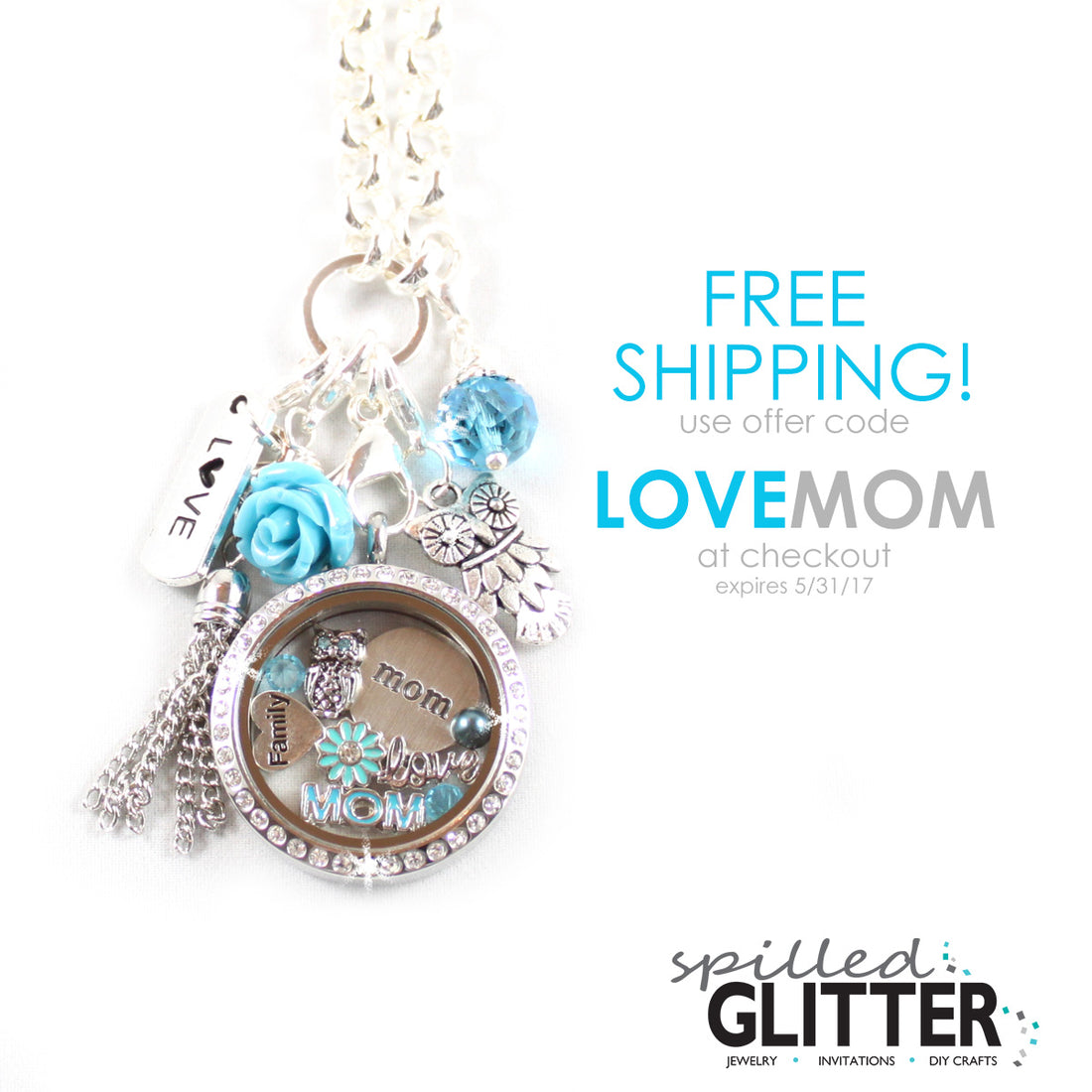 Enjoy FREE domestic shipping now through May 31st, 2017 with offer code "LOVEMOM" at checkout!
Get your orders in soon – we're MOVING!
Spilled Glitter will be closed from May 8th – May 14th, 2017 while we move to our new home. Shop for Mom soon to get your orders in on time!
*Free Shipping is valid on orders of $10+ now – May 31st, 2017. Coupon may not be combined with any other offers.