Celebrate Christmas in July 2017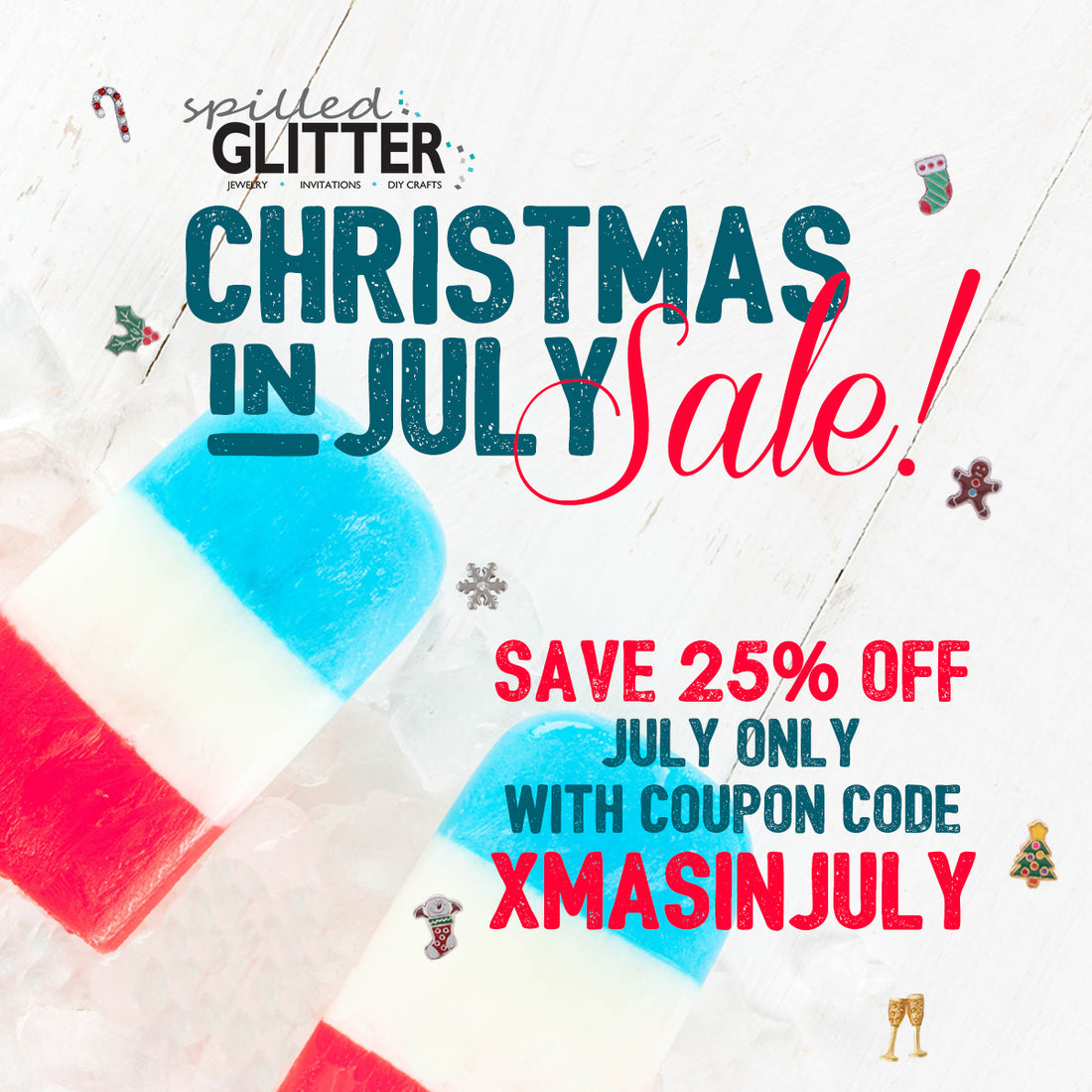 I have a confession to make…I have already started my Holiday shopping for this upcoming season. I've got items picked out for nearly every member of my family, some friends too. Online shopping carts are loaded, a few items are actually already in hiding throughout the house, patiently awaiting another 4 months before being wrapped and stowed under the tree. And you know what? It makes me happy to plan and shop this far ahead. I feel like I'm getting a head start on something that most people loathe and worry tirelessly over. Meanwhile, I'll be kicking my feet up come Christmas time, shopping almost finished and wrapping done early.
The Holiday Season is one of my absolute favorite times of the year…aside from Halloween that is…(and winery season, can't forget that!) so I thought "Why not share it early?!". This year will kick off our first ever Spilled Glitter Christmas in July Sale, and I'm so excited to see what you find for your loved ones! Leave a comment below and let me know your finds! And now for the sale…
Christmas in July Spilled Glitter 2017 Holiday Sale
Get your Holiday shopping started early! Use offer code XMASINJULY now through July 31st, 2017 and save 25% off your orders of $10 or more. Plus enjoy great savings on Holiday charms and jewelry items!
Coupon code must be presented at checkout. Not applicable towards shipping. Offer may not be combined with any other offer.