Black Friday Sale Starts Early! 2020 Holiday Sale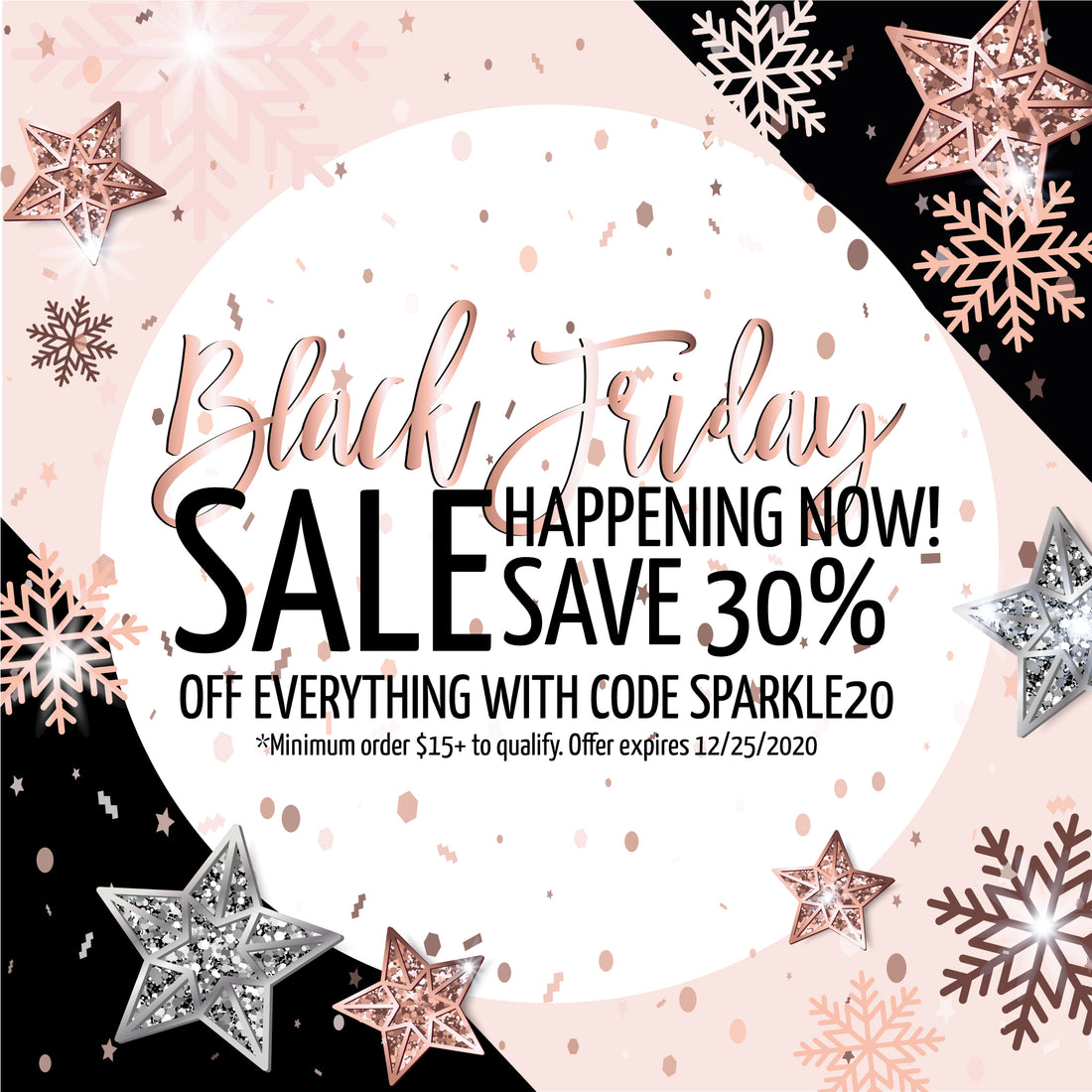 Let's face it. 2020 hasn't been what we had hoped. Not even close. If you're like me, you're ready to be finished with this year and all it's craziness as fast as possible. But… the Holidays are one of my favorite times of the year, and I simply can't wait to put out our decorations, make everything cozy and glowy, and eat wholesome, warm filling foods, and amazing desserts. I am excited to stay home and unwrap box after box of my online orders. Wait patiently with my family for the big Holidays where we'll be able to spend time with our full family all together safely. I want to start wrapping the random gifts I've found for friends and family throughout the year, and begin full on shopping for everyone on my list – because giving great gifts actually brings me a lot of JOY!
Holiday & Black Friday Jewelry Sale 2020
This year, we're doing things a bit differently. Instead of waiting till Black Friday to begin our Holiday sales, we're starting NOW! That's right, right now!
Save 30% off your order of $15+ during our Sparkle20 Black Friday Holiday sale! Use code SPARKLE20 when you add $15+ to your shopping cart. Plus save on gift certificates! Shop Online in the comfort of your home – we'll take care of the rest! Find stocking stuffers plus great under the tree gift items – you'll find hundreds of unique jewelry styles, necklaces, bracelets, earrings, floating lockets, charms, dangles, and plates – plus a great collection of DIY invitations!
Offer not valid towards shipping. Offer may not be combined with other offers. Limit 1 use per user. Expires 12/25/2020.