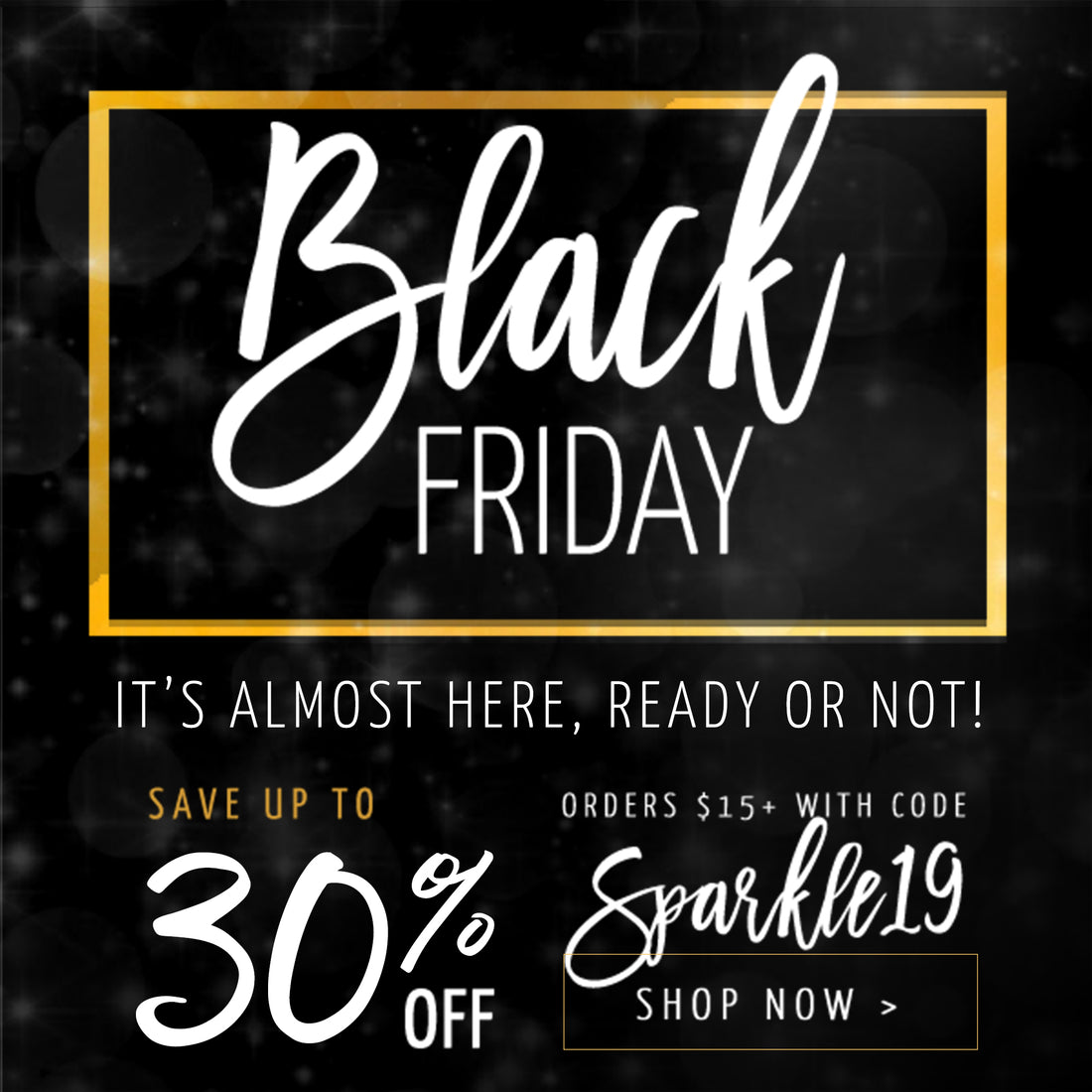 Ready or NOT! It's almost here! Spilled Glitter's Black Friday sale starts on Thanksgiving Day! Browse and shop hundreds of beautiful floating lockets, charms, dangles, and accessories, as well as a huge selection of unique and one of a kind jewelry gift ideas such as leather dangle earrings, handmade stone beaded bracelets, statement necklaces perfect for those Holiday parties and New Year's Eve parties, and tons more! PLUS, all necklaces will be HALF OFF! Load your carts early while you're waiting on that Thanksgiving Turkey!
Black Friday Coupon Code
Use coupon code SPARKLE19 to save 30% off your order of $15+ Thanksgiving Day through Christmas Eve 2019! This offer code may not be used in conjunction with other offers. Does not apply to sale items. Not applicable towards shipping. Must use coupon at time of checkout.
Cyber Monday Sale
Cyber Monday starts on SUNDAY this year with FREE SHIPPING on EVERY ORDER!
View Our Sale Schedule