2020 Retail Therapy Sale!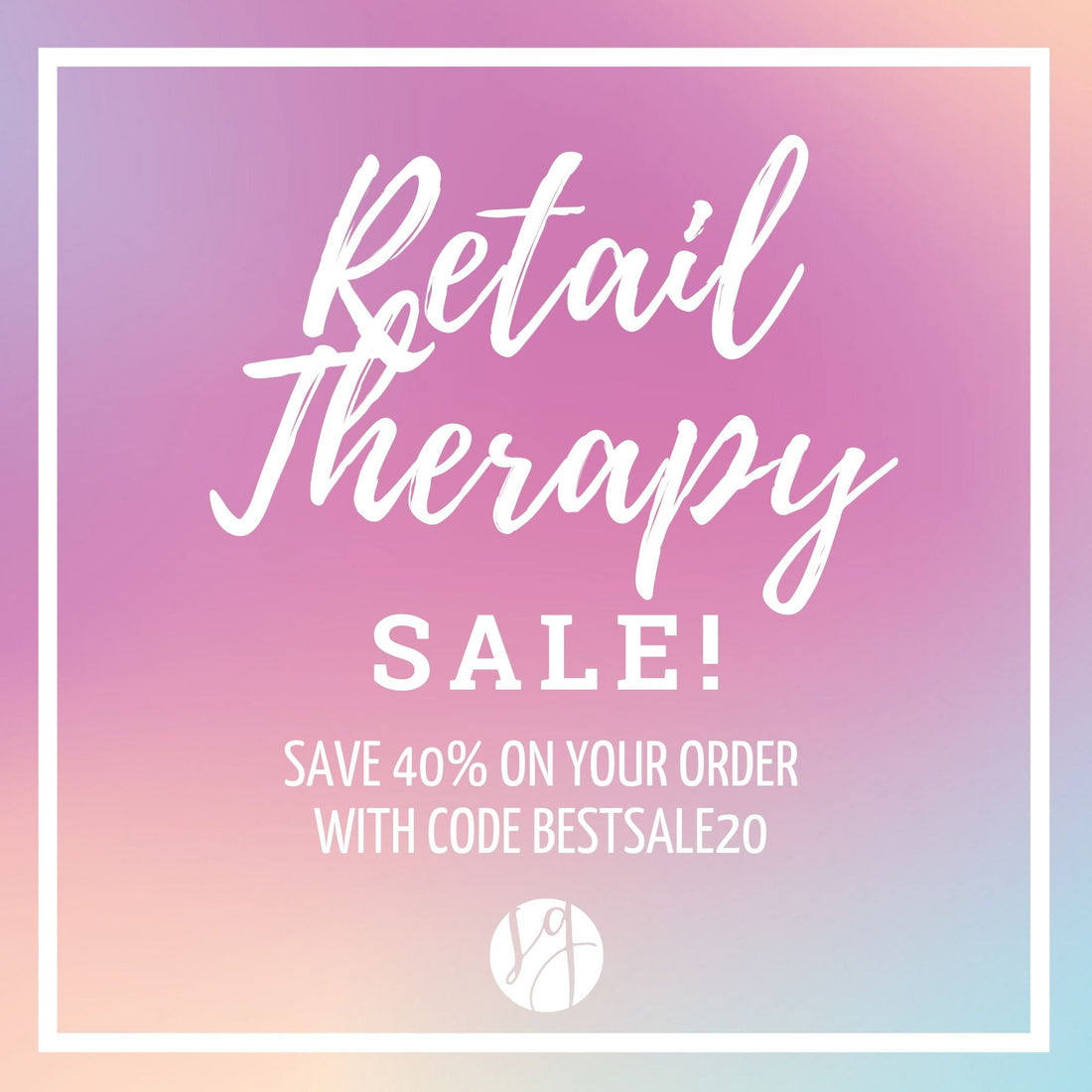 We could all use a little retail therapy right now! During this crazy time in our world, we thought we'd help spread a little joy. Add some bright color or dazzling accessories to your day with our Retail Therapy Sale!
We're extending 40% off to YOU! Get your shop on girl! Use code BESTSALE20 and save 40% off everything in our store – with no minimums! Offer expires 7/31/20 at midnight. Not applicable towards shipping. May not be combined with other offers.

Please note: Pricing and sales may vary between our website and our Etsy, Ebay and other online stores. This is due to the fees we incur for maintaining these online stores as well as the processing fees associated with purchases. While discounts are offered on these other online stores, they may not be equivalent to the offers on Spilled-Glitter.com. Please shop our website for the absolute best values!